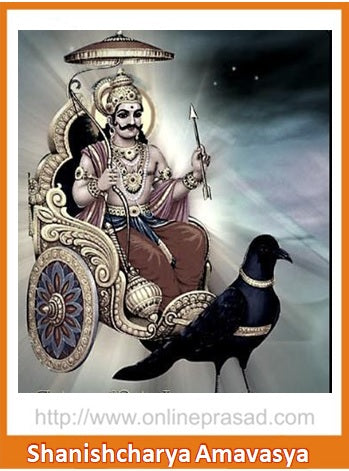 Shanishcharya Amavasya | Mal Maas Special
Shanishcharya Amavasya falls on 5th January 2019
The most important day of Mal Maas falls on the day of Shanishchrya Amavasya.
Suffering from bad luck, financial problems & obstacles in life? Maybe Shani dosha could be the problem. 
You can get rid of Shani dosha from your life by worshiping Lord Shani Dev on Shanishcharya Amavasya. This new year welcome peace, prosperity & wealth into your life. 
For the special occasion of Shanishcharya Amavasya, we are offering a special combo consisting of:
1. Tailabhishekam at Shani Shignapur
2. Brahman Bhoj at Gaya
3. 5 mukhi rudraksha Mala
This is a limited time offer, book your offering at the earliest. 
---
Recommended for you
---