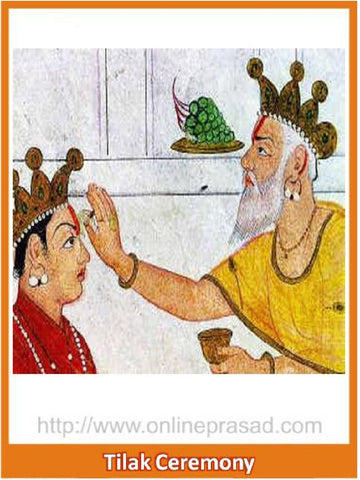 Tilak Ceremony
Top 4 Benefits of Tilak Ceremony
Ensures Happy and Auspecious future of the couple.
Brings good married life.
Inreases love and effection.
Boosts luck of the couple.
What is Tilak Ceremony ?
One of important initial wedding ceremonies in India is the Tilak ceremony. It is done one month before the actual wedding day.
What do you get ?
A full report of the puja signed by Panditji who has performed the puja.
---
Recommended for you
---