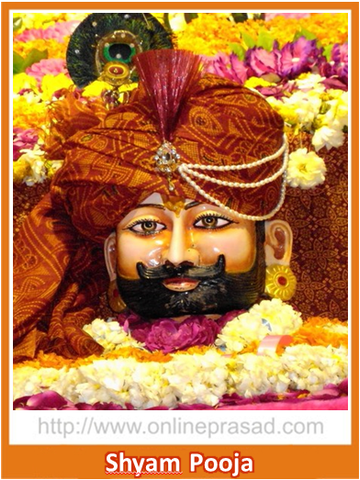 Shyam Baba Puja
Shyam Baba Pooja

Khatu Shyam Ji is a manifestation of Lord Krishna who was known as Barbarik in the Mahabharata. Barbarik, who was the most powerful warrior at Kurukshetra had got a boon from Lord Krishna that he would be worshipped as Shyam in the Kaliyug. Devotees from all across India visit the Khatu Shyamji templeregularly in Rajasthan to get a darshan of this special God.

Importance Of Shyam Baba Pooja

Hindus all over the world acknowledge the importance of Baba Shyam ji. Millions of devotees visit the Shyam Baba Temple every year to seek a darshan of the Lord and get his powerful blessings for the improvement of their lives. It is an experience that devotees cherish for their entire lives as they are blessed by the divine grace of Shyam Baba.

Advantages Of Shyam Baba Pooja

1. Blesses the devotees with a long and happy life.
2. Brings peace and happiness to the body, mind and soul.
3. Makes personal and professional life more prosperous.
4. Gives courage to face the various difficulties of life.
5. Helps to gain Moksha or salvation in the afterlife.




---
Recommended for you
---