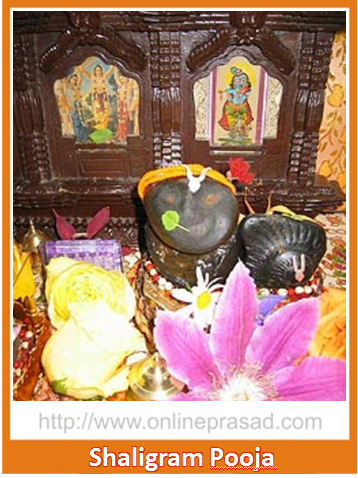 Shaligram Puja
Shaligram Pooja

Shaligrams are rare and sacred stones which are found in river beds and are an earthly manifestation of Lord Vishnu. This form of Lord Vishnu has been mentioned several times in the pages of Hindu mythology. Also known as Sila or Salagrama, they carry the symbols associated with Lord Vishnu such as the mace, conch, lotus and chakra. Shaligram stones have special religious significance and their worship can greatly benefit the lives of devotees.

Importance Of Shaligram Pooja

Shaligrams are kept at homes and temples where they are worshipped regularly. The worship of Shaligrams gives all the benefits associated with Vishnu pooja. This pooja blesses the devotees with a long and happy life, gives great mental and spiritual peace, and improves personal and professional life. Shaligram pooja can help one face challenges in life, bring positive auspicious energies to one's home, and even increase the possibility of gaining Moksha or salvation.
Advantages Of Shaligram Pooja

1. Helps seek the powerful blessings of Lord Vishnu.

2. Helps one attain the state of true spiritual bliss and gives great peace of mind.

3. Brings success to one's life and positive energies in one's home.

4. Absolves one's sins and moves them towards the path of salvation.


---
Recommended for you
---