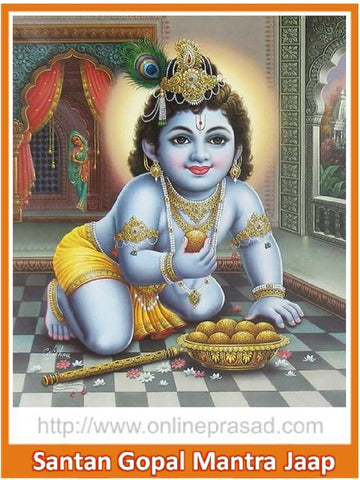 Santan Gopal Mantra Jaap
Top 4 Benefits of Santan Gopal Mantra Jaap
Solves childlessness.
Alleviates mental peace.
Helps in pregnancy related problems.
Protects mother and child.
What is Santan Gopal Mantra Jaap ?
Regular chanting of the Santan Gopal Mantra dissolves all the obstacles that stand in your way of begetting a child.
What do you get ?
A full report of the puja signed by Panditji who has performed the puja.
---
Recommended for you
---