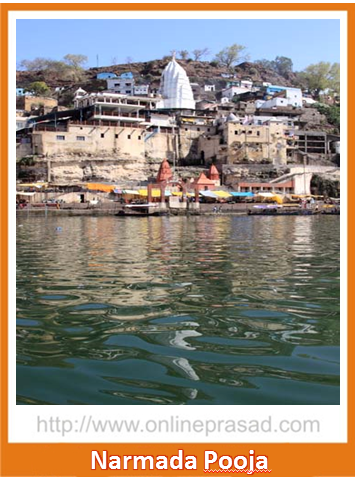 Narmada Puja
Narmada Pooja

The Narmada is an important river according to Hindu mythology. It is one of the five sacred rivers including Ganga, Yamuna, Godavari and Kaveri. It is mentioned in important Hindu scriptures such as the Ramayana, Mahabharata and the Puranas. Narmada is primarily associated with Lord Shiva and its banks are sacred for the worship of Shiva. According to some legends, Narmada had originated from the sweat of Lord Shiva which had flowed down across the land.

Importance Of Narmada Pooja

The famous Omkareshwar Temple is situated at the banks of the river Narmada and it is also known as Shankari, the daughter of Lord Shiva. The Banalingas or pebble lingams found in the Narmada are of special significance and widely worshipped by many Hindus. Bathing in its waters is considered to be one of the holiest experiences for the life of a Hindu. Worshipping the Narmada can bring great luck and prosperity to one's life, remove their fears and inhibitions and harness the special blessings of Lord Shiva for the overall improvement of one's life.
Advantages Of Narmada Pooja
1. Helps gain the blessings of Lord Shiva.

2. Brings great happiness and contentment to one's life.

3. Helps the souls of devotees to attain salvation or Moksha.
---
Recommended for you
---