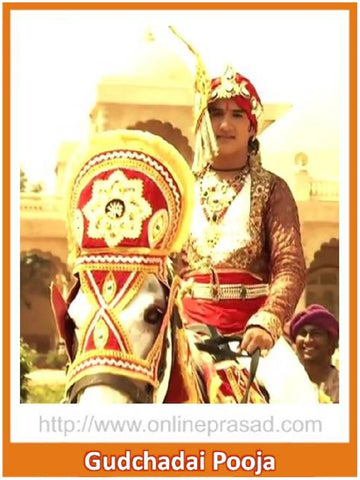 Ghudchadai Puja
Top 4 Benefits of Ghudchadai Puja
Ensures luck for the groom.
Grah shanti.
Safeguards both the families.
Ensures peace and harmony.
What is Ghudchadai Puja ?
Ghudchadai puja is generally done when the groom gets on the mare to go to the reception Venue. It is done to please lord ganesha and to get blessings for a prosperous future.
What do you get ?
A full report of the puja signed by Panditji who has performed the puja.
---
Recommended for you
---