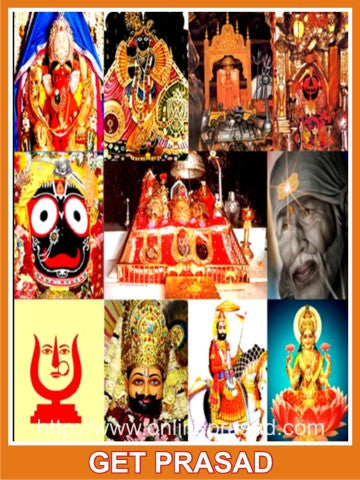 Birthday Anniversary Special Occasion Offering
Is it an important occassion for you?
Birthday
Anniversary

Wedding

Something very significant...
Do you want to have a lucky year ahead?
Seek Blessings from 11 temples on your Birthday or Anniversary or other special occassion. Have a fantastic year ahead!
We would offer Prasad on your behalf at the 11 temples and home deliver it to you within one week! Make yourself lucky with God's blessings this year!
Your Birthday or Anniversary is a beginning of new era, new happenings, some new changes and some new hopes.
Every year you celebrate, get wishes and offer your prayers to God. 
Now you can have a heavenly and blissful start of this new chapter in your life by seeking blessings from 11 temples.
Prayers and blessings are just one way to bring in the New Year with gratitude and love from God and receiving the the blessings in the form of Prasad (Prasad is Prabhu Sakshat Darshanam) from 11 temples is an awesome start for a happy and prosperous New year.
You can also book by giving a missed call at 91-9933421341.
Please note - 
You can choose 11 temples of your choice (or go with the default list!)
International shipping would be for USD 501 only!
In case you want to gift prasad to your friends & family - you can give their addresses. Pls send an email to contact@onlineprasad.com quoting your unique order number
You will get prasad from the following temples - 
Maa Vaisnho Devi, J&K
Shirdi Sai Baba, Maharashtra
Shri Ram Mandir, Ayodhya
Kashi Vishwanath, Varanasi
Siddhi Vinayak Mumbai, Maharashtra
Baidyanath Dham Jyoritling, Deoghar
Banke Bihari Vrindavan, Uttar Pradesh
Jagannath Puri, Odisha
Khatushyamji, Rajasthan
Ranisati Dadi Jhunjhuniu, Rajasthan
Salsasar Hanuman Balaji, Rajasthan
Getting blessings from all Gods is the best way to celebrate your milestone, start a new chapter in your life.. Book your offering now!
---
Recommended for you
---