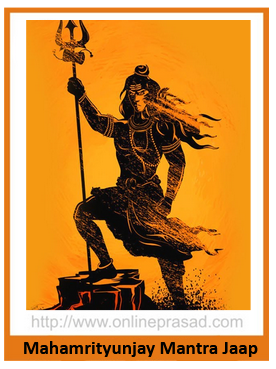 Mahamrityunjay Mantra Jaap
Mahamrityunjay Mantra is also called the 'Triyambakam Mantra' referring to 'the three eyed Rudra'. Lord Shiva is the deity of the Mahamrityunjay Mantra, he is the conqueror of Death. This Jaap relieves one from the fear of death.
It calms a person who is on his death bed and prepares him for the journey beyond death. This  is a life restoring mantra and is a very powerful mantra to overcome all health problems and chronic diseases. This Jaap protects as shield to avert accidents and negative influences around us. It helps in restoring health and vigour in the physical body and helps in calming the mind.
We can perform the "Mahamrityunjay Mantra Jaap" for you. Book Now! 
---
Recommended for you
---