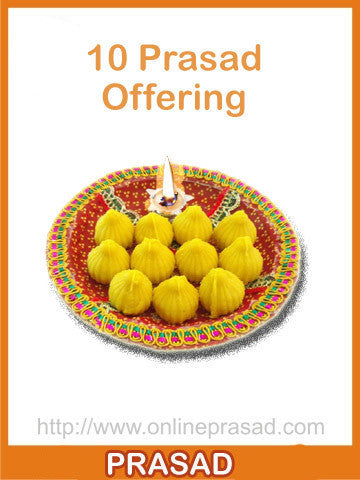 Diwali Vishesh Prasad - 11 Temple Prasad Offerings
Happy Diwali!
Use Code SILVER at checkout to Get a Free Silver Coin for orders above Rs. 2500.
This Diwali and New year - seek blessings from the top ten temples of your choice. Start your year with blessings and make this diwali super lucky for you. 
Diwali or Deepavali means a series of Deep i.e. light. So Diwali is a festival of light, sparks, colour, happiness and togetherness. It also marks the victory of Good over Evil forces. There are numerous beliefs and legends associated with this annual fest.
The probable list temples from where you would receive the prasad are:
Siddhi Vinayak 
Mahalakshmi Kolhapur
Maa Vaishno Devi
Shirdi Sai Baba
Maha Laxmi Mumbai
Jagannath Puri
Palani Murugan
Dakshineshwar Kal
Vrindavan Thakurji Banke Bihari
Kalighat Kolkata
ISKCON
For any other query Call toll-free 1 800 3010 0505 to order
---
Recommended for you
---