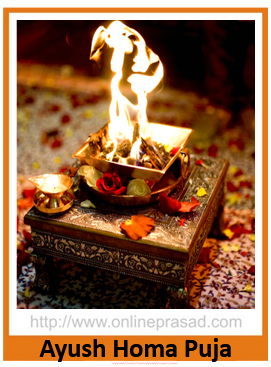 Ayush Homam Puja
Ayush Homam is performed to invoke the blessings of the archetype Ayur Devata (Markandeya, Chiranjivis, Ashwatthama, Mahabali, Vyasa, Lord Hanuman, Vibhishana, Kripacharya & Parashurama), who can bestow you with longevity, good health, and grant relief from mental trauma.
This Puja is also recommended for the elderly and children suffering from severe health ailments and achieve success in your endeavors.
We can perform the "Ayush Homam" for you. Book Now! 
---
Recommended for you
---