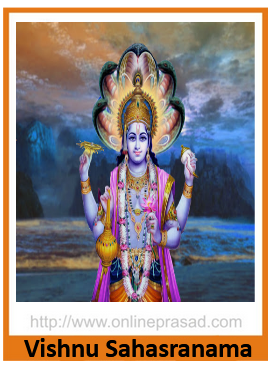 Vishnu Sahasranama Jaap
Vishnu Sahasranama is a list of 1,000 names (Sahasranama) of Vishnu, the main deities in Hinduism and the supreme God in Vaishnavism. This bestows unwavering calm of mind, complete freedom from stress and brings eternal knowledge in addition it also brings name, fame, wealth and knowledge in his life.
This  brings freedom from all fears and endows with great courage and energy and frees from diseases. Beauty of form, strength of body and mind, and virtuous character will be natural to him who perform this Jaap.
We can perform the "Vishnu Sahasranama Jaap" for you. Book Now! 
---
Recommended for you
---