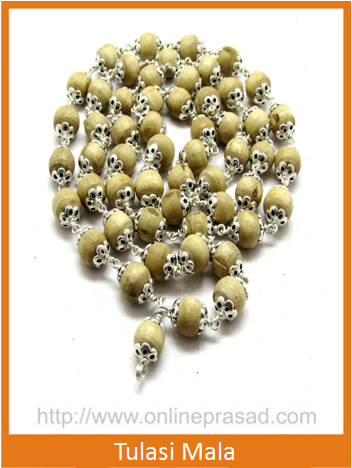 Tulsi Mala Holy Basil Rosary In Pure Silver
Tulsi Mala Holy Basil Rosary In Pure Silver
Product Details :
No. of Beads : 54+1
Size of beads : 8 mm Approx
Design : This mala made with very fine quality 55 White Tulsi Beads, all beads are well capped in pure silver cap & strung together in silver wire.
Benefits :
Helps to reduce stress and anxiety

Helps in anger management

Helps in curing diseases related throat

 
Note: We are giving you original Rudraksha at the best price possible! If you are not happy with the Rudraksha you get, you could send it back to us within 45 days of purchase. No questions will be asked. Your shipping cost will also be reimbursed.
---
Recommended for you
---