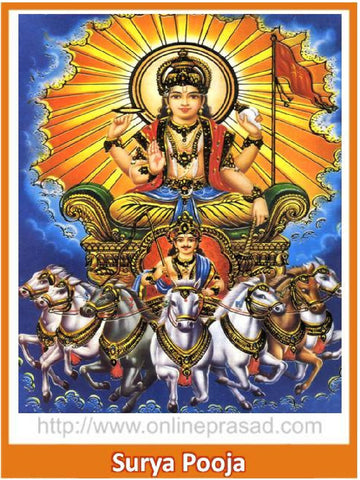 Surya Puja
Top 3 Benefits of Surya Puja
Fixes malefic surya or wrongly placed sun as per the horoscope.
Power and Success in Professional life.
Brigs calmness.
What is Surya Puja ?
God Surya is regarded as an aspect of Shiva and Vishnu by Shaivites and Vaishnavas respectively. Surya, the Sun god is also acknowledged as one of the eight forms of Lord Shiva (Astamurti).
What do you get ?
A full report of the puja signed by Panditji who has performed the puja.
---
Recommended for you
---