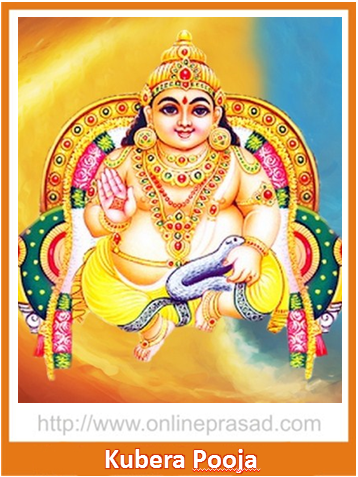 Kuber Puja
Kuber Pooja

Kuber is the Hindu God of wealth and the treasurer of the Gods, as well as the grandson of Lord Brahma. This special God also controls the supply of food and wealth in the physical world. He resides at Mount Kailash and is the Lord of the Uttaradisha or the northern direction. Also known as Dhanadipati and Nararaja, Kuber bestows his divine grace on the deserving, who gain great wealth and prosperity by the power of his blessings.

Importance Of Kuber Pooja

The worship of Lord Kuber is especially effective on the days of Purnima and also new Moon days. It has the power to transform the financial fortune of an individual or business. This pooja can save a person from poverty and debt. Those who are blessed by Lord Kuber can attain true success in life and will have the ability to gain great wealth. It can also protect individuals and their families from the ill effects of curses, along with giving them peace of mind and an overall satisfaction.
Advantages Of Kuber Pooja

1. Greatly improves the financial situation of an individual or business.

2. Can help devotees overcome poverty in their lives and pay their debts easily.

3. Helps one become successful and helps get past professional hurdles.

4. Effectively protects individuals and their families from curses and enemies.
---
Recommended for you
---