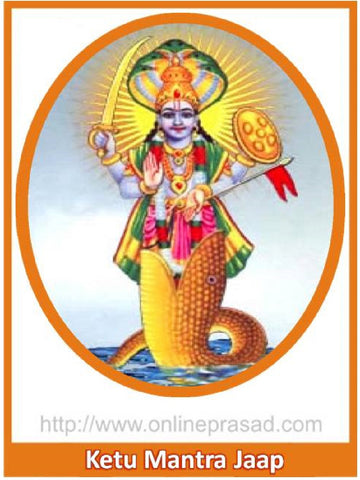 Ketu Mantra Jaap
Top 5 Benefits of Ketu Mantra Jaap
Removes unexpected troubles.
Protects from financial delays.
Personal and professional stability.
Spiritual enlightenment.
Bestows Contentment.
What is Ketu Mantra Jaap ?
Ketu puja is done to please ketu that can cause boulders in your life. This puja harnesses your power of ketu in a constructive way.
What do you get ?
A full report of the puja signed by Panditji who has performed the puja.
---
Recommended for you
---