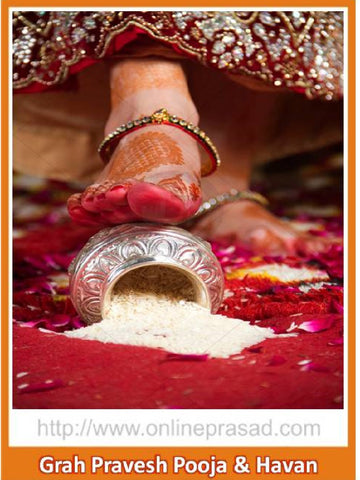 Grah Pravesh Puja & Havan
Top 3 Benefits of Grah Pravesh Puja & Havan
Brings peace and happiness in residence.
Brings prosperity to commercial buildings.
Guards from obstacles in business.
What is Mangal Grah Pravesh Puja & Havan ?
Grah Pravesh Puja and Havan are highly recommended when moving into a new home. It removes all evil and negativity of the home.
What do you get ?
A full report of the puja signed by Panditji who has performed the puja.
---
Recommended for you
---