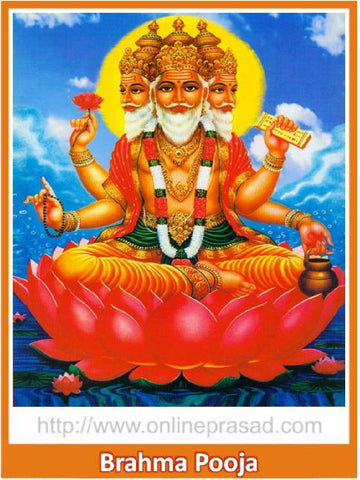 Brahma Puja
Top 5 Benefits of Brahma Puja
Brings knowledge and wisdom.
Showers materialistic comfort and righteous living.
Washes away negative karma and sins.
Increases creativity.
Brings better understanding.
What is Brahma Puja ?
Shri Brahma Pooja is performed with a specific count of chant or jaap of Shri Brahma Mantra.

Shri Brahma Mantra

connects the native to Lord Brahma.
What do you get ?
A full report of the puja signed by Panditji who has performed the puja.
---
Recommended for you
---