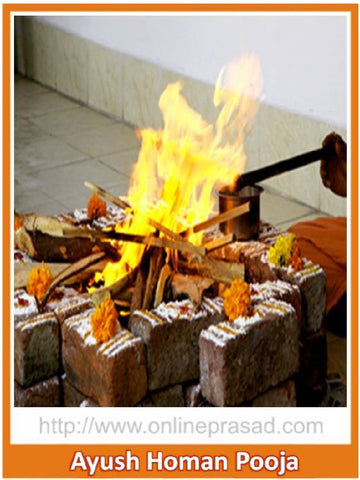 Ayush Homam Puja
Top 5 Benefits of Ayush Homam Puja
Relief

from ill health.

Boon for

long life

.

Success in all your endeavors.

Spiritual

and materialistic blessings.

Brings peace and calmness.
.
What is Ayush Homam Puja ?
Ayush homan puja is done on your Birth star [Nakshtara] day and the day your nakshatra rules. It is done to worship Ayur devta, the God of Life.
What do you get ?
A full report of the puja signed by Panditji who has performed the puja.
---
Recommended for you
---