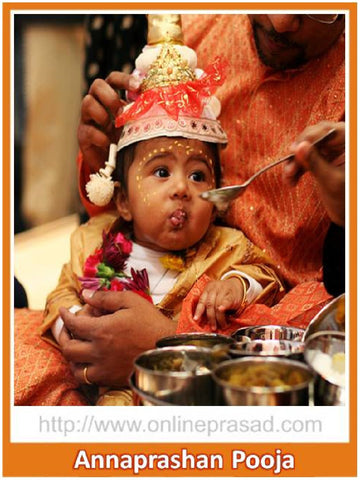 Annaprashan Puja
Top 4 Benefits of Annaprashan Puja
Protects the child.
Helps to decide child's future.
Brings happiness.
Blesses long life.
What is Annaprashan Puja ?
Annaprashan Vidhi is performed to feed the first intake of food to the baby. If it is carried out as per the Vedic Method it removes any deficiencies developed in the child before birth.
What do you get ?
A full report of the puja signed by Panditji who has performed the puja.
---
Recommended for you
---