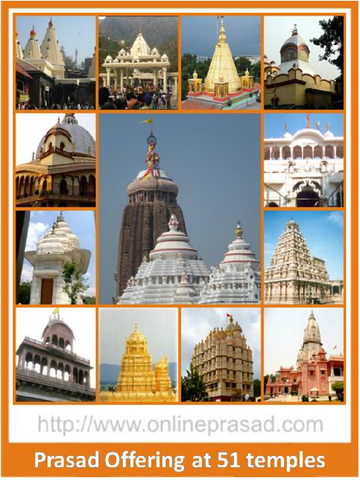 Maha Sawamani - Prasad offering at 51 temples
51 Temple Maha Sawamani
Onlineprasad.com brings you our innovative 51 Temple Maha Sawamani for blessings of 51 deities from 51 different famous temples, from all parts of the country. You will find it very unique and valuable as it is not possible for a person to reach and offer prasad at 51 renowned temples in a single day, as they are spread across India.

This special 51 temple Savamani is very beneficial for special occasions like birthdays, marriage anniversaries, Griha Pravesh, starting new ventures and other auspicious occasions in one's family. In addition to that, one can give multiple addresses for shipment of prasad to their relatives, friends, and colleagues as well.

Moreover, this special Sawamani is available to you at a very nominal price of Rs.21,000/- only.
---