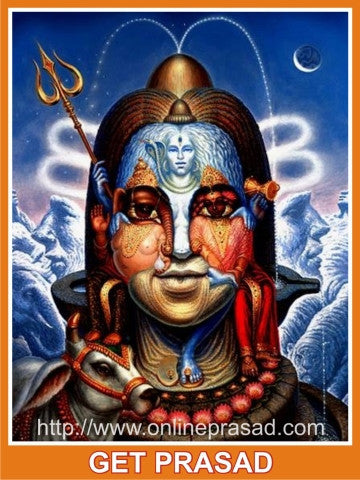 1 Mukhi Rudraksha + Jyotirlinga Prasad + Pran Prathistha Pooja FREE
!! Om Namah Shivay !!
Buy 1 Mukhi Rudraksha and Shivji's Prasad from any Jyotirlinga of your choice and we will do Rudraksha Praan Prathistha Pooja for absolute FREE!
1 Mukhi Rudraksha
1 Mukhi Rudraksha belongs to Shiv Ukar and is believed to be very auspicious. It is considered highly benificial in solving difficulties from the life of its wearer. The negatives energies around the wearer of 1 Mukhi Rudraksha gets eliminated and he is filled with immense confience. This Rudraksha helps during meditation and is recommended for the person who wish to enhance his leadership skills.
Prasad from any Shiv Jyotirlinga
Lord Shiva is believed to be present in form of 12 Jyotirlingas. A Jyotirlinga is a lingam of light (Jyoti means light and lingam is pillar). 
So, if you buy 1 Mukhi Rudraksha and make Prasad offering at any Jyotirlinga of your choice, we will do Pran Prathistha Rudraksha Pooja for free. 
Please mention the name of the Jyotirlinga from where you would like to get Lord Shiva's blessed Prasad. You can make the Prasad offering at any of the following Jyotirlinga - 
Kashivishwanath, Varanasi
Mahakaleshwar, Ujjain
Ramanathswamy, Rameshwaram
Somnath, Gujarat
---
Recommended for you
---