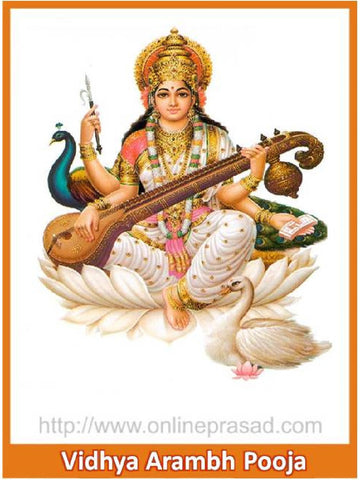 Vidya Arambh Puja
Top 3 Benefits of Vidya Arambh Puja
Improves overall development of child.
Increases Intellectual competence.
Icreases child's grasping power.
What is Vidya Arambh Puja ?
This puja is performed before the child is admitted to the first school or a nursery. It is done to please goddess Saraswati.
What do you get ?
A full report of the puja signed by Panditji who has performed the puja.
---
Recommended for you
---