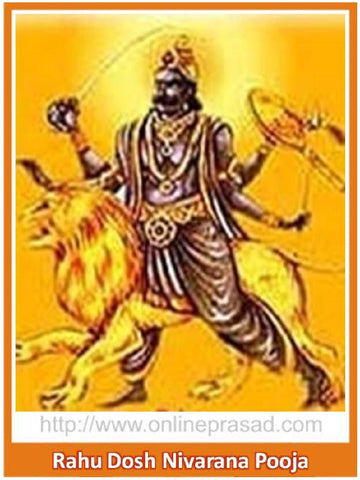 Rahu Dosh Nivarana Pooja
Top 4 Benefits of Rahu Dosh Nivarana Puja
Relief from stress and mental hardships.
Emotional and financial stability.
Protection from accidents.
Removes Rahu Dosh.
What is Rahu Dosh Nivarana Puja ?
Rahu is lord of three Nakshatras or lunar mansions: Ardra, Svati and Shatabhisha. Rahu dosh nirvana puja brings releif from negative effect of planet Rahu.
What do you get ?
A full report of the puja signed by Panditji who has performed the puja.
---
Recommended for you
---