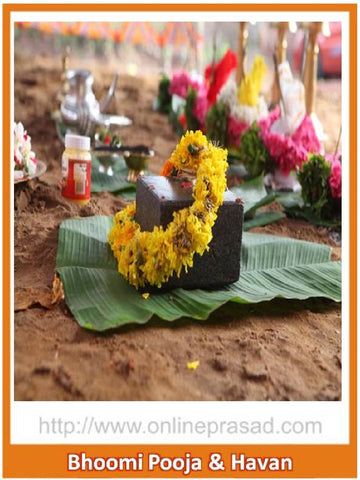 Bhoomi Puja & Havan
Top 5 Benefits of Bhoomi Puja & Havan
Pays regard to vastu purush.
Removes vastu dosh.
Protects from local negative energies.
Makes the land Fertile.
Ensures well being .
What is Bhoomi Puja & Havan ?
Bhoomi puja is necessary to worship the land before construction work starts.This puja helps in taking his and other god??s blessings ensuring the safety and well being of the people who are going to acquire the land.
What do you get ?
A full report of the puja signed by Panditji who has performed the puja.
---
Recommended for you
---