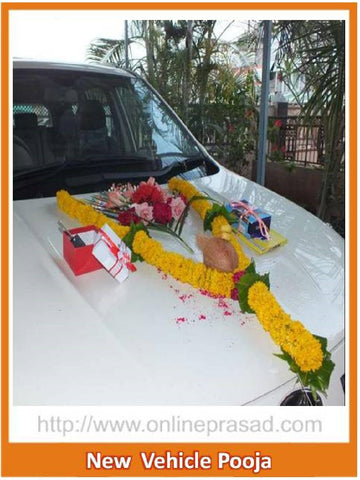 New Vehicle Puja
Top 5 Benefits of New Vehicle Puja
Protects from general mishap.
Brings prosperity in transport business.
Brigs wealth, fortune and prosperity.
What is New Vehicle Puja ?
Car puja is performed to take the blessing of the lord Ganesha and appeasing the lord to bless the car to protect it from mishap.
What do you get ?
A full report of the puja signed by Panditji who has performed the puja.
---
Recommended for you
---