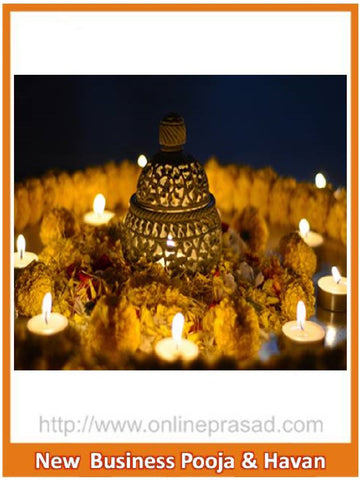 New Business Puja & Havan
Top 4 Benefits of New Business Puja & Havan
Brings success.
Gain in health,wealth and prosperity.
Various planetary and other dosha nirvana.
Blessing of lord Ganesha
What is New Business Puja & Havan ?
New Business puja and havan is performed to take the blessing of the lord Ganesha and appeasing the lord to bless the car to protect it from mishap.
What do you get ?
A full report of the puja signed by Panditji who has performed the puja.
---
Recommended for you
---