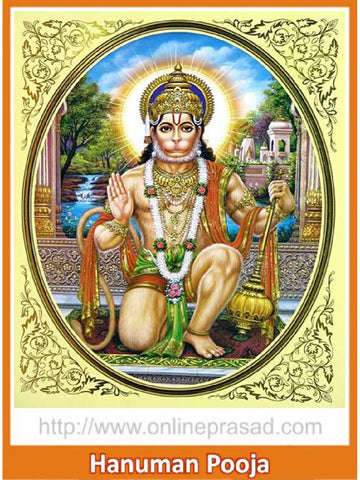 Hanuman Jayanti Puja
Top 5 Benefits of Hanuman puja
Eradicates fears and worries.
Protection from Grah Dosh.
Brings prosperity to coming generations.
Brings good health.
Guards from troubles in future.
What is Hanuman puja ?
Hanuman ji is considered as incarnation of Lord Shiva. He is an ardent devotee of Lord Rama. Hanuman Puja is done before sunrise with Hanuman Chalisa Jaap.
What do you get ?
A full report of the puja signed by Panditji who has performed the puja.
---
Recommended for you
---