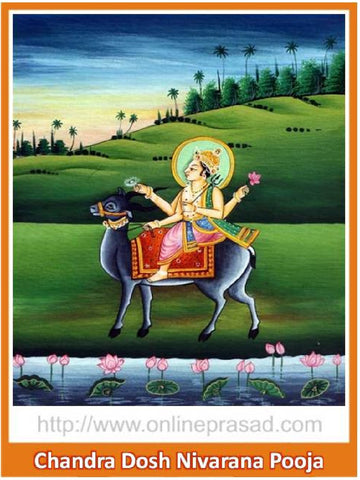 Chandra Dosh Nivarana Puja
Top 3 Benefits of Chandra Dosh Nivarana Puja
Emotional and financial stability.
Enhancement of peaec and harmony.
Releif from brathing problems. Helps to attain fame.
What is Chandra Dosh Nivarana Puja ?
Chandra is lord of three nakshatras or lunar mansions: Rohini, Hasta and Shravana. Chandra dosh nivarana pooja brings releif from malefic effect of planet shukra and to attain his blessings.
What do you get ?
A full report of the puja signed by Panditji who has performed the puja.
---
Recommended for you
---