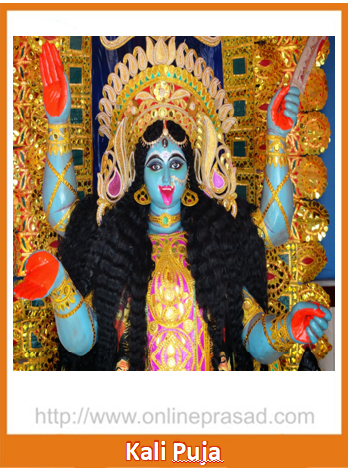 Kali Puja
Top 5 Benefits of Kali Puja
Eradicates sins of past life.
Removes the inherited bad karmas of ancestors.
Protects against bad energies.
Helps in birth and safe delivery.
Improves relationship with parents.
What is Kali Puja ?
Kali Puja also known as Shyama Puja is celebrated on same day as Lakshmi Puja. This is the most auspicious ay to worship Goddess Kali and gain her blessings.  
What do you get ?
A full report of the puja signed by Panditji who has performed the puja.
---
Recommended for you
---